The 4.0 revolution is like a big whirlwind, it has a strong impact on the world's civilization and economy at things like the biggest, at levels like the smallest.
Nano, which has changed the molecular structure to make the alloy harder, more magnetic, thinner, brighter, more beautiful and many handy features … in cell phones, on shiny Toyota cars, Fly into the galaxy with ships chasing the light.
Genes, DNA can change the species of jasmine, of banana tree, of mice and even of humans to be bigger, to be more, to be stronger and to have a beautiful and tall physique.
Information technology, Internet, artificial intelligence… make the world flat. People are closer to each other through a connection, straight across an ocean with e-commerce, banking, wireless online services and leisurely sweeping the house washing dishes.
Then the sharing economy, all participants in the cash flow vortex: from customers to investors, carriers, manufacturers and distribution networks, all share in the benefits of a common game, full of fair play spirit, really low cost, really cheap price and really high profit.
That's my overview of the 4.0 revolution; you can generalize about this 4.0 revolution in a different way.
But to generalize in a way, it is still lacking.
The shortage is common; because it lacks the human element, lacks the human development element in a revolution.
TDH is acutely aware of this. TDH is pioneering a 4.0 + 1 revolution.
In the shift of investment from the energy sector to investing in the development of environmental tourism in the forest, the human factor is brought up strongly and first.
In July 2020, Tan Phu Protection Forest Management Board, Dinh Quan District, Dong Nai Province, organized an invitation to lease the forest environment for eco-tourism, resort, and entertainment businesses in Tan protection forest. Phu according to the Law on Forestry No. 16/2017/QH14 and Decree 156/2018/ND-CP. The Coi Dong Nai Company, a member of TDH, has registered in accordance with regulations and is identified as the only unit registered to rent forest environment in Tan Phu protection forest.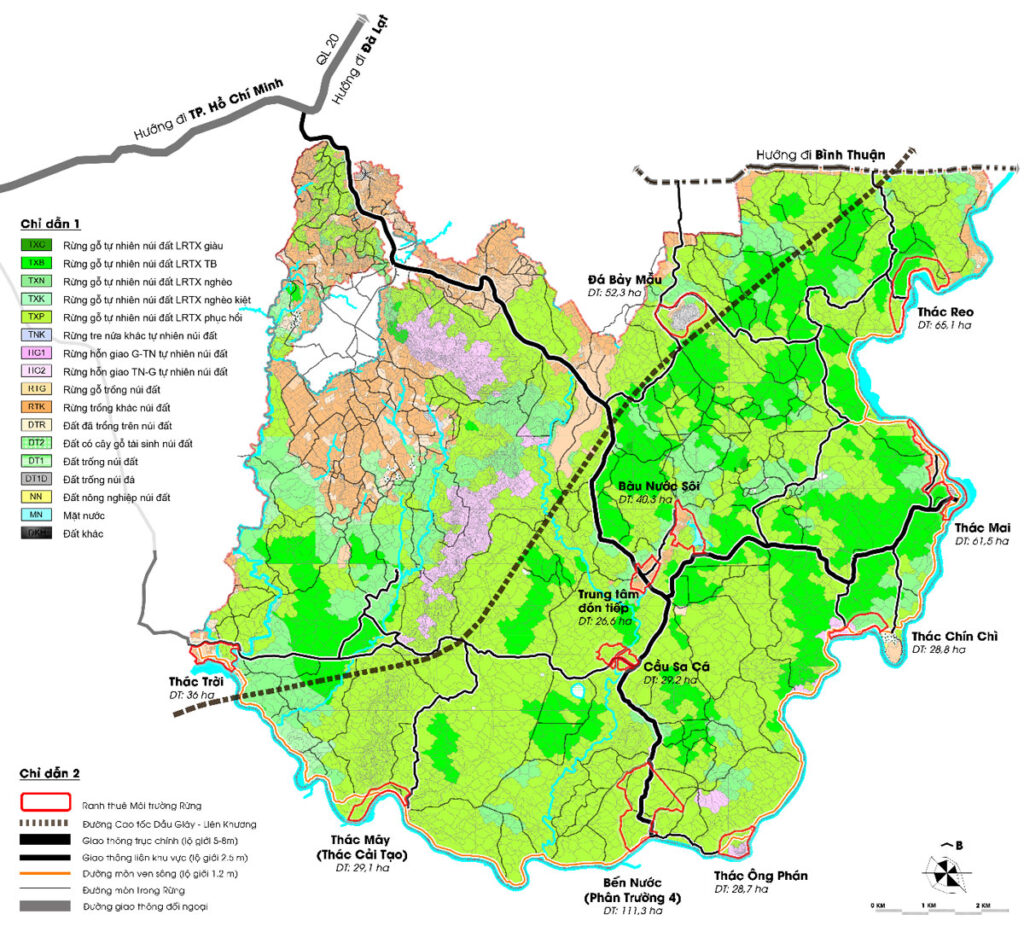 An environmental tourist area will be opened in Tan Phu protection forest, Dinh Quan district, Dong Nai province. An environmental tourism complex will be built with an investment of about VND 3,000 billion.
The Coi – Dong Nai environmental tourist area investment project will be invested in and built with the criteria of Human Development and Natural Convenience.
Not only developing eco-tourism, not only developing wellness tourism but also developing various types of education tourism, start-up tourism, environmental tourism, and develop tourism. morale…
The spirit of natural convenience is focused on investment policies, and planning projects, to the use of materials, construction technology, and waste treatment technology… The spirit of natural Thuan is also brought into life. Visitors' lives and service methods, clean and organic food, hot mineral baths, and areas without 5G waves…
Humans will be in harmony with nature with trees, rivers, birds, and animals… and people will be restored and developed both physically and mentally… above all, people will be free to return to life. to yourself and the freedom to create.
Along with the development of Dong Nai, TDH is planning to develop in Dak Nong a complex of cave tourism and forest restoration. Restoring forests in the Central Highlands, TDH understands that the restoration of social life and economic development of indigenous peoples cannot be separated.
People are always the center of the development of TDH in the new period.