Bamboo is probably the earliest plant that appeared in the life of Vietnamese literature… through the story of Saint Giong.
Bamboo is present in everything in life, is a cot to rest for lunch, is a pair of chopsticks to bring food to your mouth, is the beam of the column of the house of the village communal house…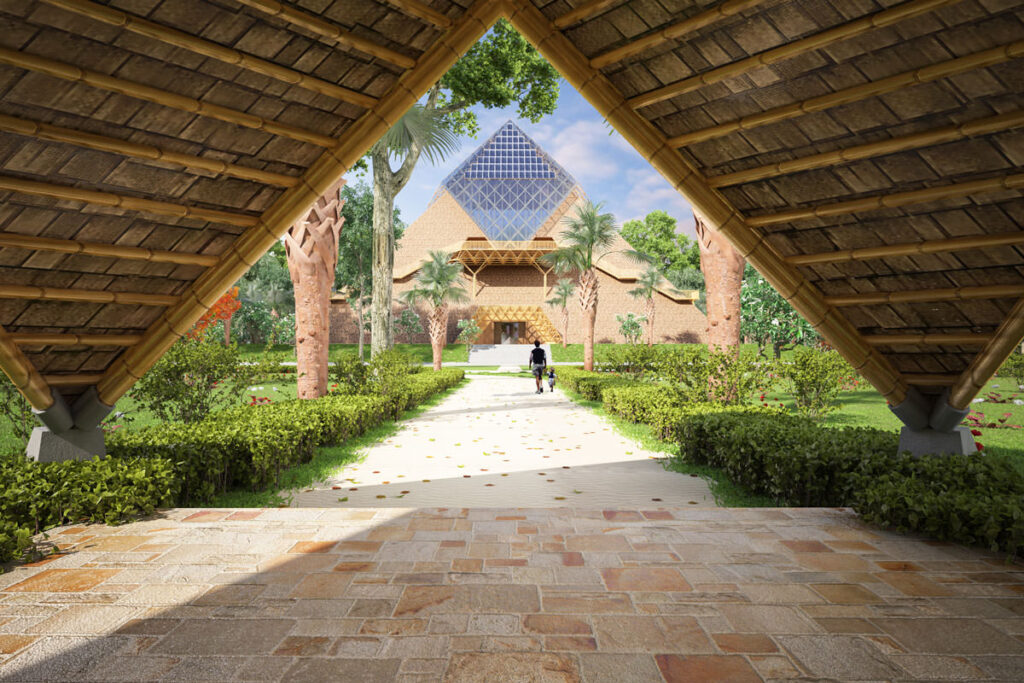 Bamboo has been with Vietnamese people for tens of thousands of years, forever and ever. They are bamboo, apricot, vau, Luong, cork, bamboo shoots… Bamboo's shape is straight, simple, and high-pitched; bright, elegant bamboo color; Warm bamboo sticks gathered around, firm and resilient… Bamboo Viet carries the soul of Vietnamese people, simple, high bar, and chivalrous.
Bamboo is traditional.
There is another dimension bamboo will be modern.
That is the dream of TDH.
Bringing bamboo into the age of IT, penetrating the flat world, moving with the 5.0 revolution
In the eighties of the last century, when the idea of marine works in Truong Sa and Hoang Sa began to appear, young scientists in Hanoi had the idea of simulating the structure of bamboo to make designs. . This is called Biomimetic.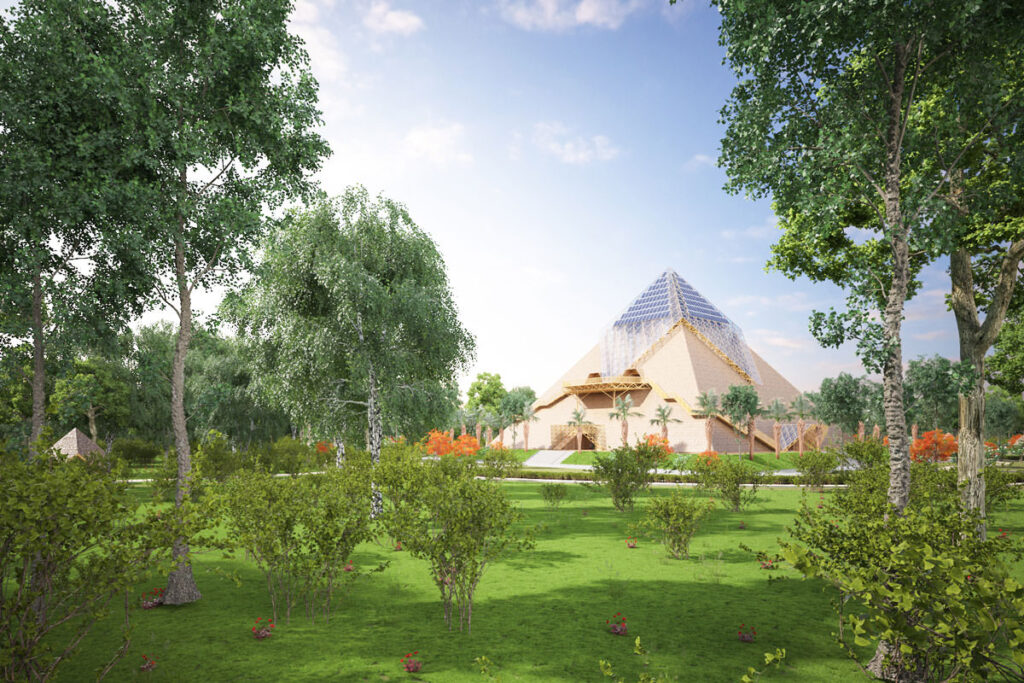 Bamboo has a gentlemanly temperament, which is a way to describe its ability to be flexible in the wind. For investors and scientists of TDH, bamboo has a smart structure:
Hollow intestines do not contain an excess core, so it is light and have good bearing.
The bamboo stem has a node, the distance between the two bamboo nodes is usually 2 to 4 times the diameter of the stem,
which makes the bamboo not broken or called local instability,
longitudinal fiber, so it has high compressive and flexural resistance…
And there are also endowed attributes:
only need 3-4 years of planting to be able to exploit bamboo; the earth will always be green compared to logging,
In a bamboo house, people are fresher and healthier because bamboo creates warmth and lightness,
Making an m2 house with bamboo reduces emissions dozens of times compared to houses made of baked bricks, or made of concrete and steel…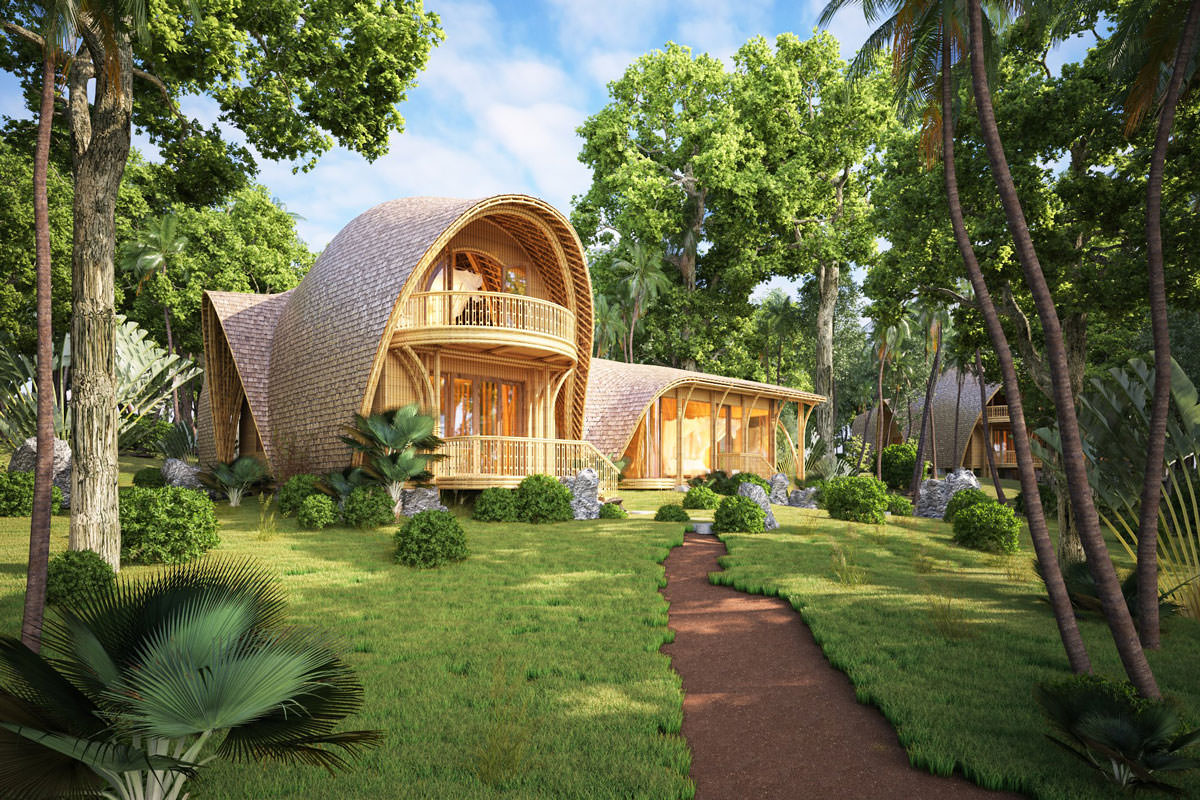 Understanding the intelligent structure and innate properties of bamboo, investors, and scientists of TDH want to elevate bamboo to the present day, not only simulating bamboo but putting bamboo directly. life; they want that :
bamboo will change the construction industry of Vietnam in particular and the world in general, going to occupy a market share with an increasing proportion every year;
bamboo will be more durable than traditional bamboo, bamboo works must have a lifespan of 30 years or more, to laugh with life;
using the intelligent structure of bamboo to create diverse architectural shapes rich in rhythm and inspiration for many types of works, bringing the soul of bamboo into the dance of beauty;
bamboo will appear in both special and modern buildings, spanning 70 to 80 m, where steel and concrete are exclusive;
Bamboo will climb even multi-story buildings beckoning the winds and calmly shaking with earthquakes…
To make that dream come true, to bring bamboo into the age of IT, penetrate the flat world, and move with the 5.0 revolution TDH's investors and scientists are implementing dozens of topics. scientific and technological research, from:
the termite treatment process of bamboo in a natural way,
energy-saving bamboo steamers,
building sustainable raw material areas,
optimal bamboo structure combining steel and concrete,
structural details of bamboo structure,
typical architectural designs,
special projects with large spans…
All are excited and working hard.